Farrah Abraham's Controversial Outfit:
The reality star decided to wear a
Bollywood-inspired three-piece ensemble
to the awards show, which included a headpiece and a bindi. People took to Twitter almost immediately to condemn the
Teen Mom
star for the culturally insensitive ensemble. However, she told
TooFab
that she wasn't worried "at all" about the backlash, saying she hoped the look would "inspire others to embrace new cultures and have good experiences."
Adam DeVine Sets the Stage on Fire…Literally: The host's opening scene was a spoof on Beauty and the Beast, but things went a little awry when the stage was engulfed in flames. That didn't stop DeVine, though! He still managed to finish off the skit, claiming "James Cordenwould do it!" LOL.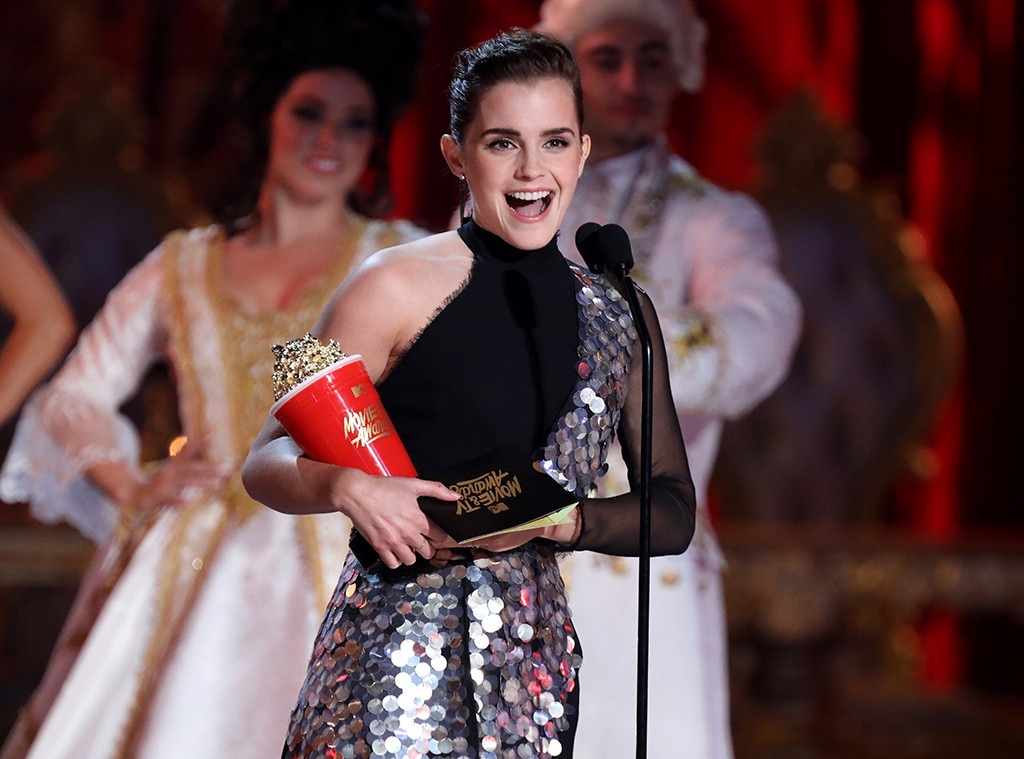 Chelsea Lauren/REX/Shutterstock
Emma Watson Makes History: This is one of those positive jaw-droppers. The Beauty and the Beast actress took home the first-ever genderless actor award by winning Best Actor in a Movie. While accepting her golden popcorn statue, she thanked MTV for taking such a huge step forward."To me, [this award] indicates that acting is about the ability to put yourself in someone else's shoes. And that doesn't need to be separated into two different categories," she said.  "Empathy and the ability to use your imagination should have no limits."

All the Wild Fashion: Any MTV awards show is destined to bring some crazy fashion, and the first MTV Movie & TV Awards didn't disappoint. From Shay Mitchell's wild dress to the worst and best dressed stars on the red carpet, the night was full of jaw-dropping ensembles.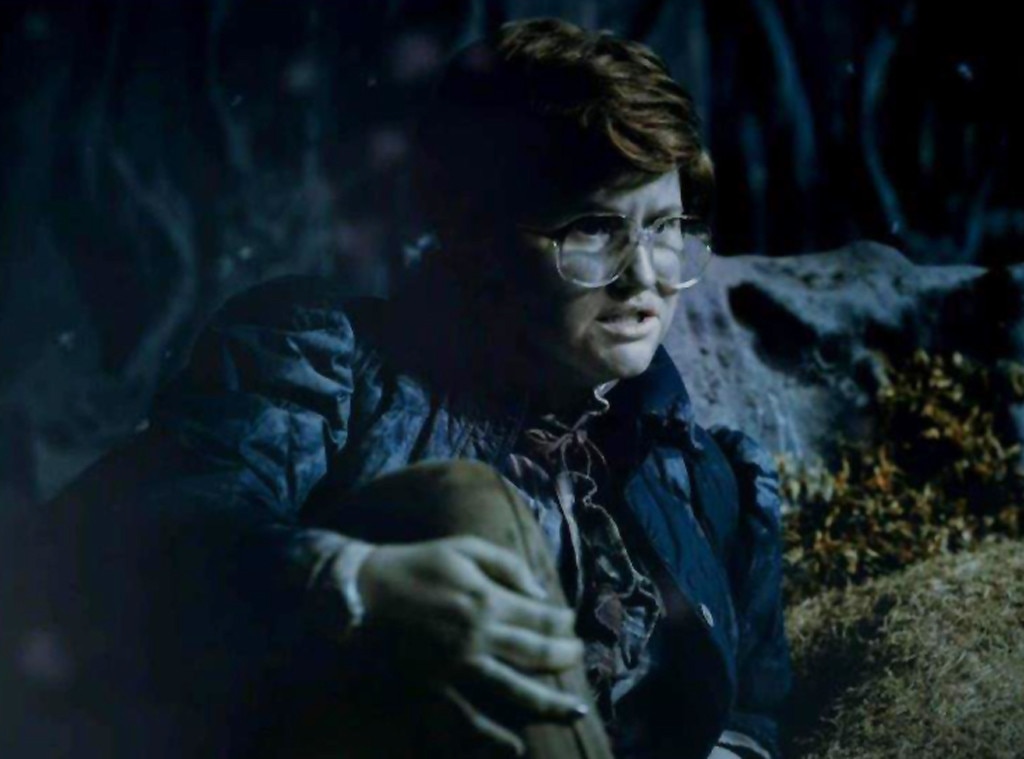 MTV
We Finally Found Out What Happen to Barb: Ever since finishing up the first season of Stranger Things, we've been wondering what happened to Barb. Well, thanks to the MTV Movie & TV Awards, we now know…She's in the Upside Down!
After Allison Williams tapped three times on a teacup and sent DeVine to Get Out's Sunken Place, the host ended up going a little too far and landed in the Upside Down where Barb (played by Jillian Bell) was lounging unexpectedly. "I've been here since the '80s!" she quipped, sending us all into a fit of laughter.Check out everything that happened during the MTV Movie & TV Awards here.